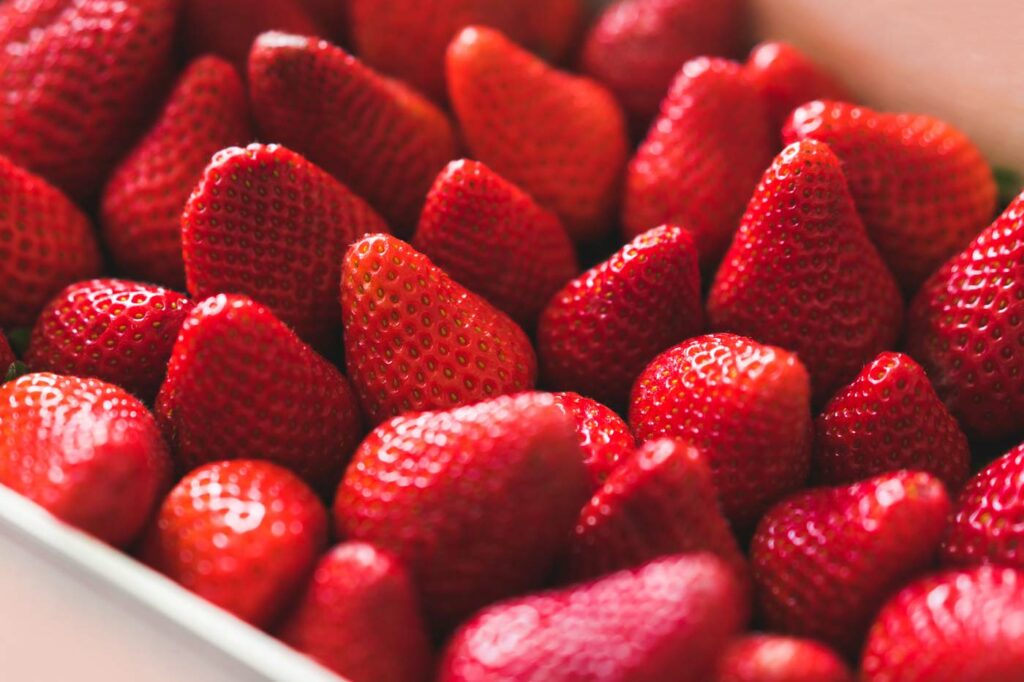 Name: Fragaria vesca, Strawberry
Origin: Chile
Place of production: Aquitaine, Provence-Alpes Côte-d'Azur, Rhône-Alpes, Hauts-de-France
Seasonality: April to July
Specificity: Strawberries have a deliciously sweet flavour, only very few calories and can be eaten without moderation!
Strawberries have been eaten by mankind since prehistoric times. Strawberries can grow in the wild, in America, Asia and in sub-mountainous areas of Western Europe. The Romans used to love them for their taste and scent, as well as for their healing virtues and to make beauty masks.
In France, strawberries appeared in people's gardens in the Middle Ages. Later on, during the Renaissance period, they were eaten with cream by women and with wine by men. King Louis XIV used to eat a lot of them despite his doctor saying he should not.
The large strawberries we are used to now were only sold from 1714 onwards however. A naval officer named Frézier brought the variety back from his travels to Chile and Peru and cross-bred them. There are currently over 35 kinds of strawberries available in France.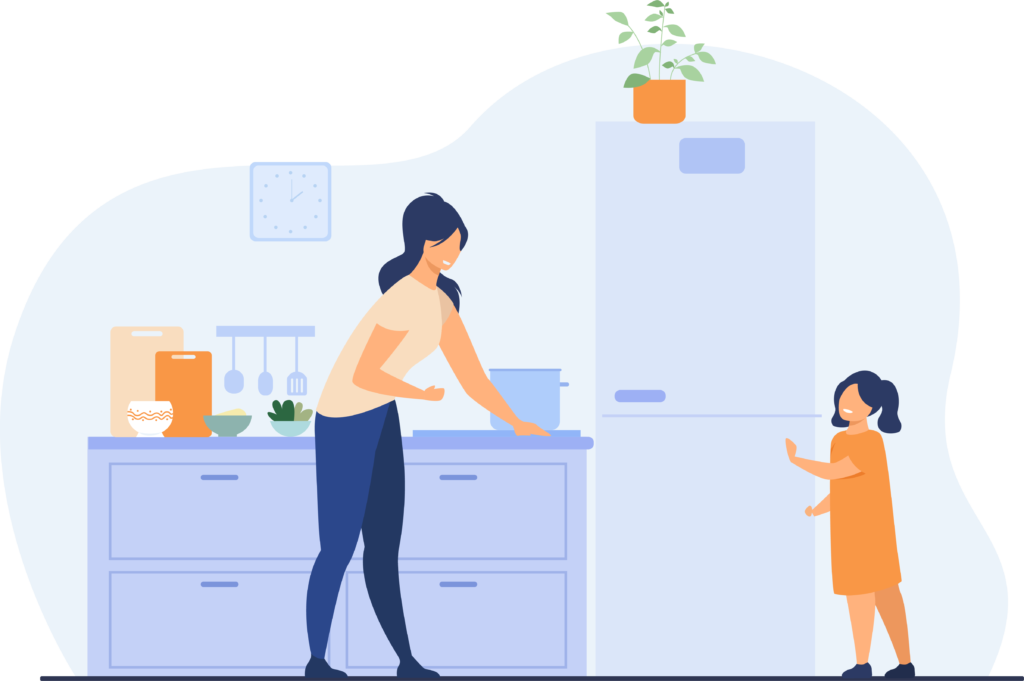 They can be stored up to 48 hours in the fridge, whole and still with their stalks, in their punnet.
Eating 7 strawberries gives you one of your 5 recommended daily portions of fruit and vegetables.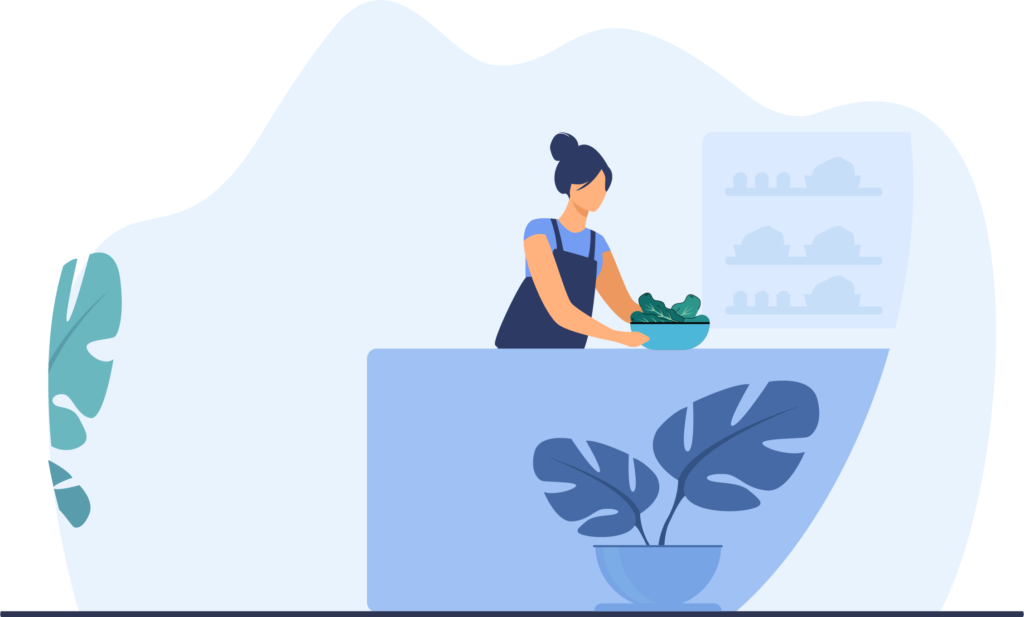 Remember to take your strawberries out of the fridge 30 minutes before eating them, to ensure the very best flavours are released. Run them under some water before placing them on some paper towel.
Strawberry stalks should only be removed once they have been washed, to prevent the fruit from soaking up too much water.
Strawberries can be eaten plain or with some sugar or herbs (mint, basil), or even with yoghurt. You can make tarts, mousses, sorbets, and those with a sweet tooth will love to add chocolate.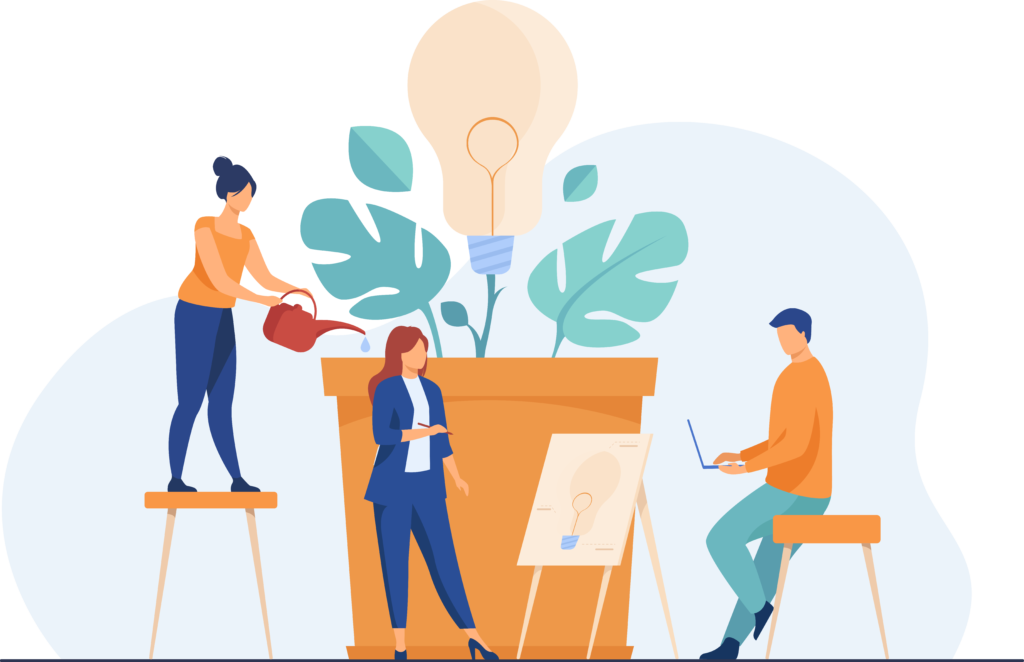 Recognising 3 well-known varieties
Gariguette: easily recognised with its turned-up sepals (green top), they are thin, long, and vermilion red in colour. Their flesh is juicy, soft, sweet and slight tangy.
Ciflorette: long with an orangey/brick red colour. They are naturally sweet. They are an early-season variety like the Gariguette.
Charlotte: the heart-shaped strawberry. This is a repeat-flowering variety, which means it will produce fruit several times per season. It is extremely flavourful, hardly tangy at all, and very sweet.