Association of responsible
fruit and vegetable
producers and processors
Demain la Terre is an association founded under the Law dated 1901, bringing together fresh or processed fruit and vegetable producers around a joint sustainable development project. The association was created in 2004 with a view to uniting companies of all sizes wishing to think about, experiment and develop the future of agriculture – a third route alongside organic and conventional/integrated farming.
Based on this shared vision, the Association was bestowed with a powerful tool: the Demain la Terre label finalised in 2010 after three years of research, testing and development. This label aims to provide consumers with credible proof of our commitment, revolving around three main pillars: health, quality and respect for mankind and the environment. Member producers strive to apply this label as an integrated, sustainable management tool within their companies.
In 2021, 220,000 tonnes of products were certified by Demain la Terre, i.e. 2 % of French fruit and vegetable production!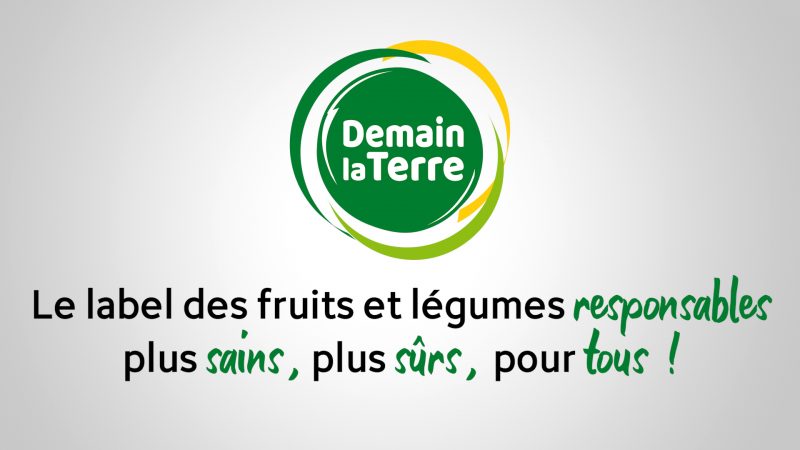 Restez connectés avec Demain la Terre
Recevez par email nos actualités, les recettes, les promos et nos jeux concours !