What is
Demain la Terre / Tomorrow the Earth ?
Presentation of the Organization and the project
Demain la Terre / Tomorrow the Earth is a non-profit organization (regarding the French law of 1901) of fresh or processed fruit and vegetable producers, gathered around a common project of sustainable development. This organization was created in 2004 with the aim of bringing together companies that want to think, experiment and develop the agriculture of the future, a third way with organic and conventional farming. Based on this shared vision, the Association has established a powerful tool: the Charter "Demain la Terre" which was finalized in late 2010, after three years of work with experts and technicians. This Charter aims at providing consumers with credible evidence of this commitment, focusing on three priorities: health, taste and respect for the environment. The producers of the organization are striving for the implementation of this Charter as a truly integrated management tool for sustainability. The organization is very careful of the proper application of the Charter.
The companies associated in Tomorrow the Earth organization integrate objectives of the Charter in many aspects of their policies, according to the three parts of sustainable development (environment, economy and social). It represents a solid opportunity for them to mark their differences, through a complete and robust approach, ahead in terms of corporate social responsibility (CSR) in agriculture, both for their customers and final consumers. The company can apply for the entire production or only a part of it with the aim to gradually increase this share. The objective is that Demain la Terre becomes a CSR reference in fruit and vegetable industry.
The Charter is built according to 10 topics related to sustainable development, identified regarding quality and also environmental and social responsibility. The minimum baseline is the current regulations applicable for the different themes (a necessary condition but not sufficient).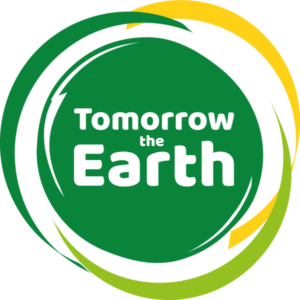 10 topics related to sustainable development
Ensuring healthier and more secure fruits and vegetables
Partnering with Nature in the struggle against pests
Limit and control inputs
Erase all pesticide residues
Preserving the quality of our soil
Favor natural inputs
Observe and maintain the natural balance of the soil
Reducing energetic consumption
Focus on reducing the CO2 footprint
Reduce the use of non-renewable energy
Sustainable economic relationship with stakeholders
Maintain the vitality of the regions of production
Maintain the vitality of our regions
Strengthen relationships with all identified stakeholders
Implement responsible business strategy
Require the best raw materials*
Guarantee a minimum of 30% of fruits and vegetables certified by Tomorrow the Earth in the composition of products, the rest must be from a responsible source
Guarantee the traceability of ingredients
*only for processed products
Protecting water resources
Optimize crop irrigation
Fight against water pollution
Save biodiversity and natural ecosystems
Maintain ecosystems in place
Contribute to the survival of bees and pollinators
Limit plastic consumption and recycle waste
Improve waste management
Recycle waste of production
Reduce plastic packaging
Developing more caring companies and society
Implement responsible
recipes and processes*
Limit the use of additives
Apply natural transformation processes
Adopt full responsible management of the processing unit
*only for processed products
Keep in touch with Tomorow the Earth